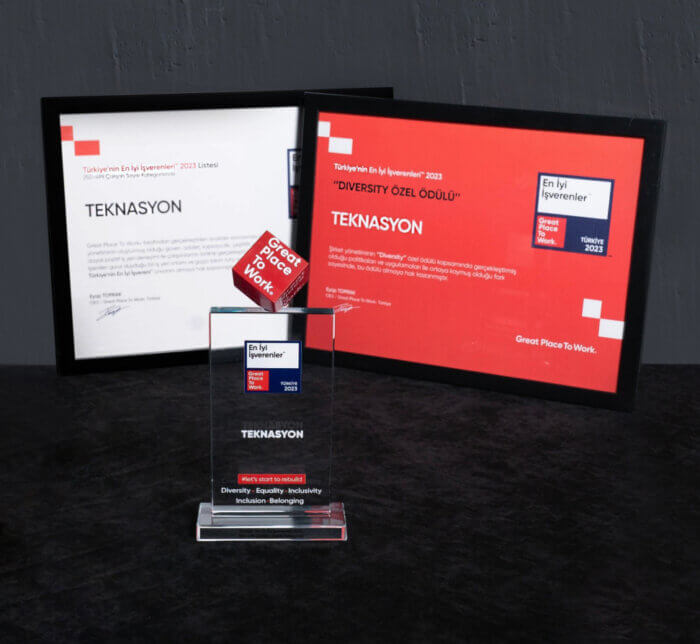 Teknasyon has been recognized as a "Great Place to Work" for its outstanding workplace environment!
In addition to that, we are proud to announce that we have also been awarded the "Diversity Special Award" for our commitment to diversity, inclusion, and creating an accessible environment.
We would like to express our sincere gratitude to everyone who contributes to making Teknasyon a great place to work!