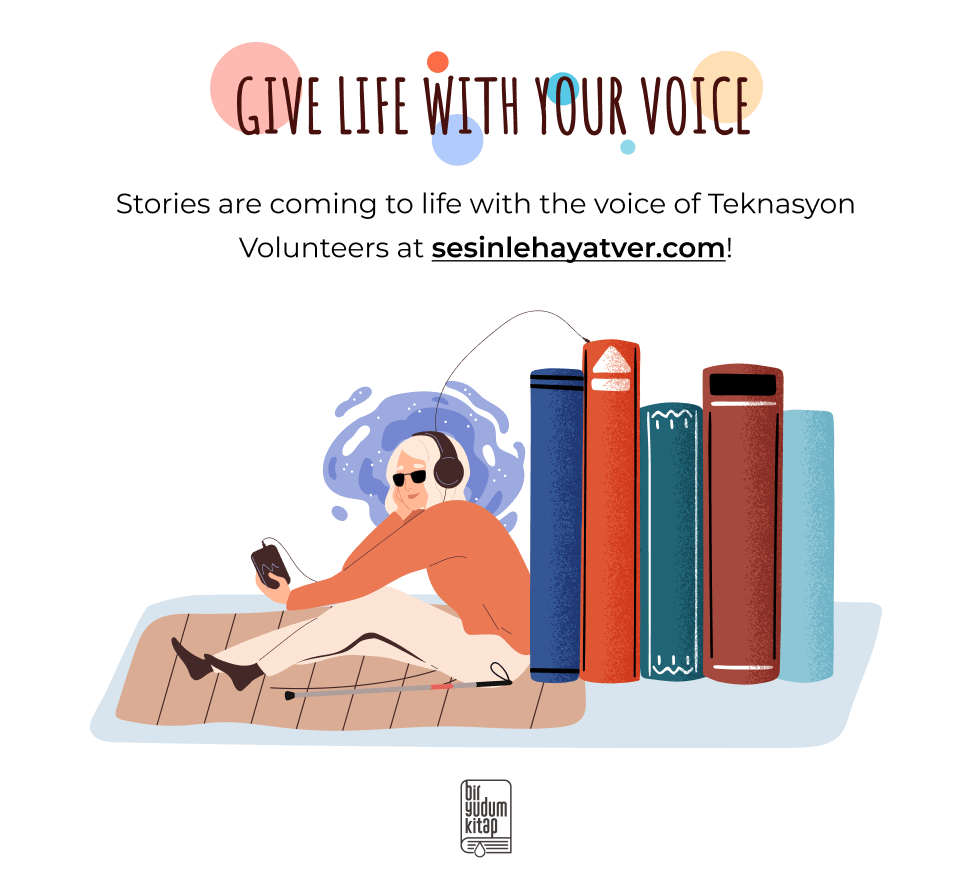 Give Life with Your Voice!
Teknasyon Volunteers Team narrated the best examples of timeless fiction.
They are published at sesinlehayatver.com within the social responsibility project called "Give Life with Your Voice" for visually handicapped people, in collaboration with Biryudumkitap.
You can discover the short stories on the website and share them to help them reach a wider audience.